Rock Breaker Booms System For Grizzly Screen In Open Pit Gold Mine
Views:25 Author:YZH Publish Time: 2019-09-05 Origin:Jinan YZH Machinery Equipment Co.,Ltd
Rock Breaker Booms System For Grizzly Screen In Open Pit Gold Mine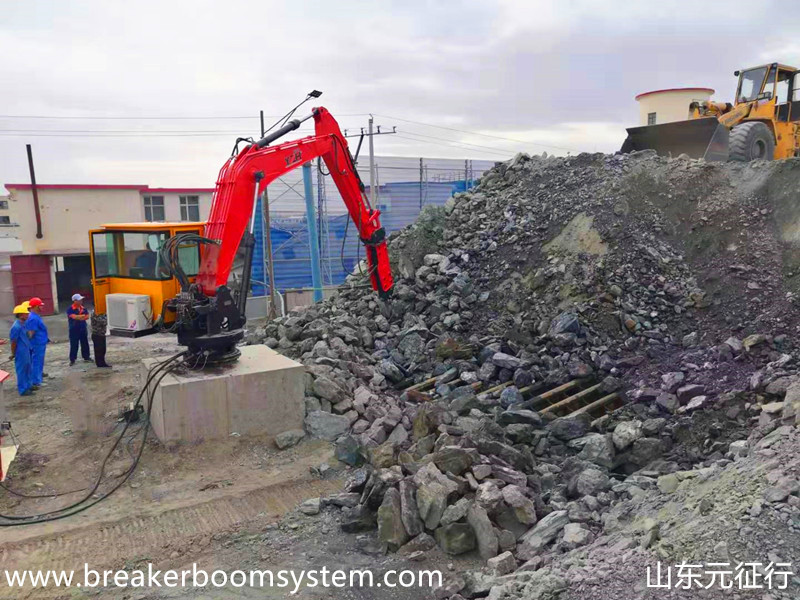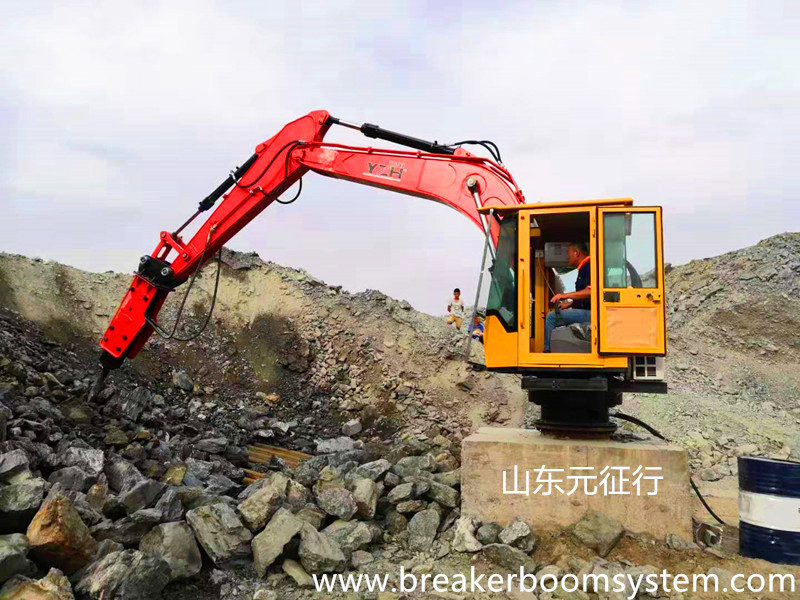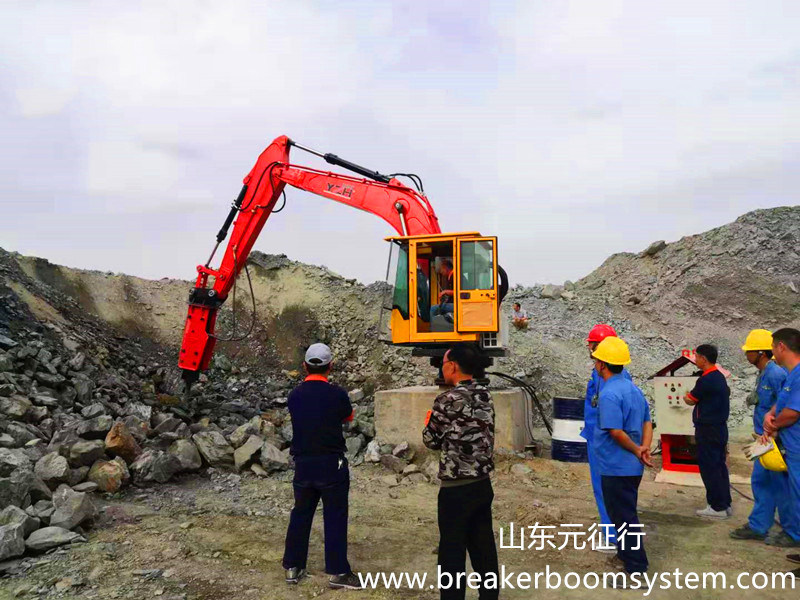 YZH compact range pedestal rockbreaker booms are used on mobile crushing plants and impact crushers.
YZH small range electro hydraulic rockbreaker booms are light-weight, multi-purpose breaker units typically used in quarries, next to primary crushers, to clear any blockages and bridging in stationary crushing plants as well as mobile crushers.
YZH medium range breaker booms are similar to the small series booms, but are designed for heavier open-pit and underground applications. Quarries and mines typically use YZH medium range booms to improve the productivity of stationary crushers by feeding material into the crusher and by raking the hopper area.
YZH large range pedestal hydraulic rock breaker booms are specially designed primarily for mining markets, although can be used across a range of applications.