Pedestal Breaker Booms System of The YZH Brand Got Much Attention During CIME 2019
Views:40 Author:YZH Publish Time: 2019-06-04 Origin:Jinan YZH Machinery Equipment Co.,Ltd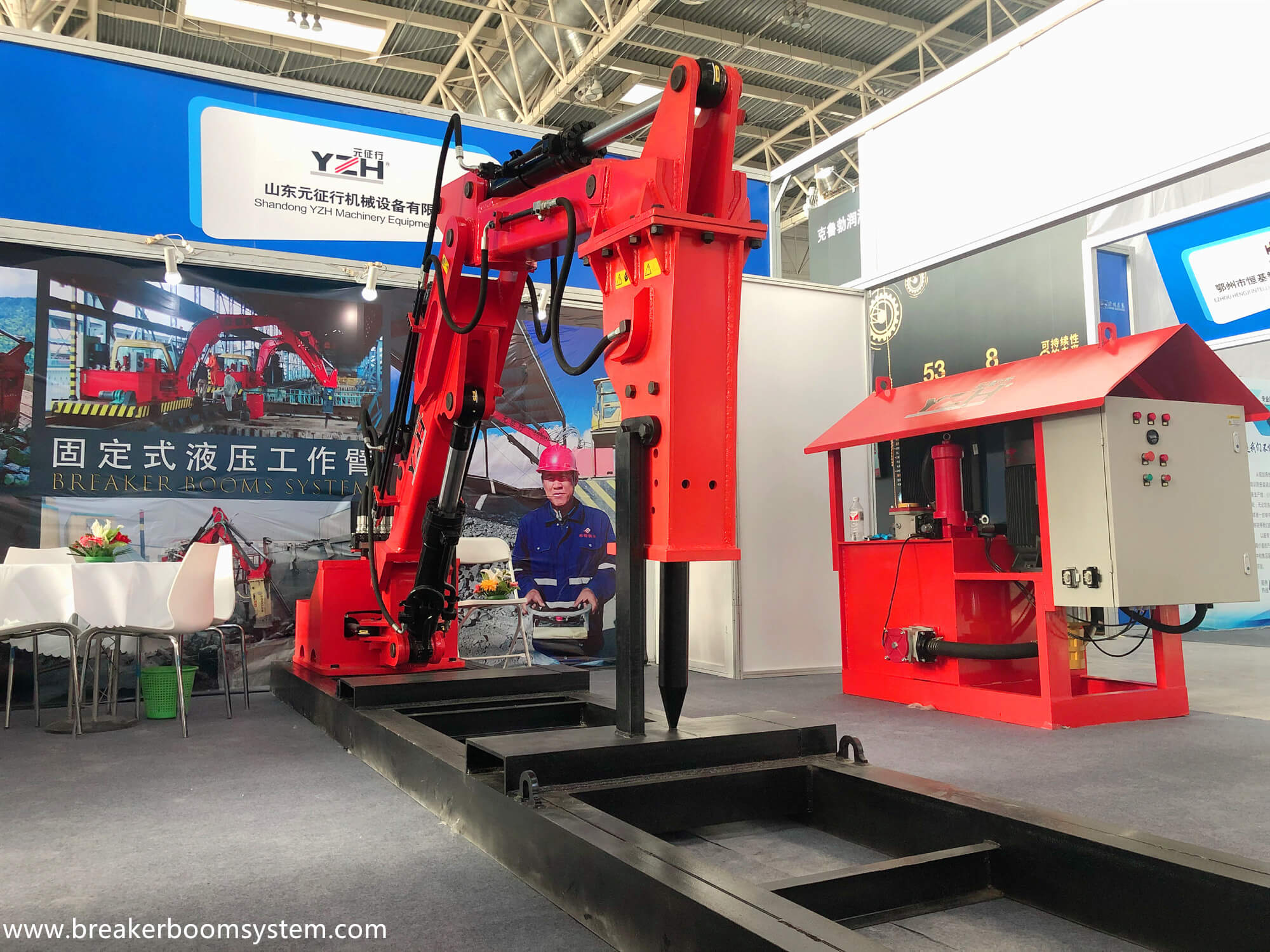 Pedestal Breaker Booms System of The YZH Brand Got Much Attention And Affirmation During China International Mining Expo 2019 (From May 29 to 31st). Old customers came to the exhibition site and ordered 17 sets of breaker boom systems, new customers also come to our booth watch equipment and discuss cooperation.
YZH Specialize in pedestal breaker boom systems more than 17 years. YZH's comprehensive range of electric hydraulic rock breaker booms system enhances the safety, productivity and profitability of crushing operations in mine, quarry, crusher, waste recycling plant, steel factory, foundry plant, demolition and construction sites around the world.
YZH accept customized service and have the ability to design and manufacture according to actual working conditions and requirements to meet all specific needs of the customers.
YZH Looking Forward To Support All Customers To Good Job~